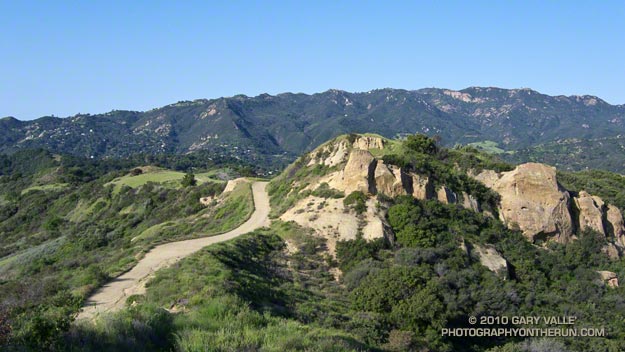 A couple of weekends ago, I was running up toward the Hub on Fire Road #30 with a couple of runners training for Leona Divide. One of them stopped suddenly, and pointed, "That's a scorpion!"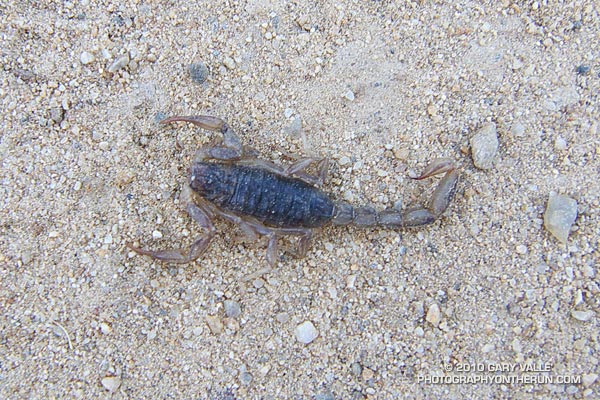 It was — about an inch or so in length. I guess I shouldn't be surprised, but somehow I just didn't expect to see a scorpion out in the middle of a fire road, on a run to Trippet Ranch.
The title photo is a view from Eagle Springs Fire Road, between the Hub and Trippet Ranch, in Topanga State Park. Saddle Peak is in the distance.