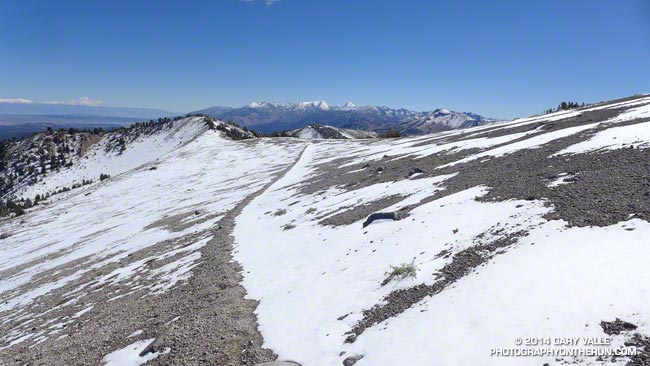 With this year's El Nino developing in fits and starts and drought-plagued California clinging to hopes of an above average snowpack, a little September snow is a big deal, even if it's just a dusting.
The first low pressure system of Fall resulted in significant rain in many areas of Central and Northern California, with amounts falling off quickly to the south. According to the NWS, Redding recorded over 3 inches of rain; Red Bluff nearly 2.5 inches; South Lake Tahoe 1.8 inches; Downtown Sacramento and San Francisco both recorded about 0.5 inch.
For a rain-starved, heat-desiccated Southern Californian it was great to get out and play in the snow. I had a window of about three hours to do a run and the run/hike up San Joaquin Ridge from Minaret Summit was superb!
Here are a few photos from the run.