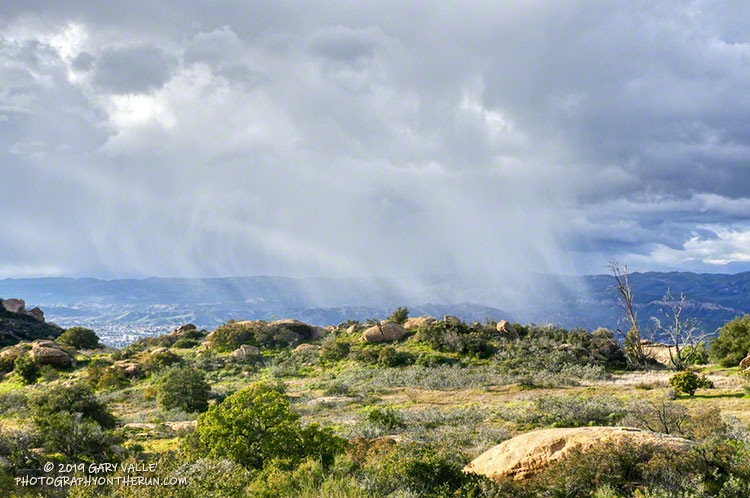 There were many reports of snow, sleet, hail, and graupel around the area yesterday.
It was definitely cold! The afternoon temperature at 1700′ at the Cheeseboro RAWS was around 42°F. And the temperature was probably cooler in the vicinity of convective showers, such as the one above.
The photograph is from Sage Ranch, at an elevation of about 2000′. I was hoping to see some snow on the ground — but no cloud buildups cooperated.
Related post: Snow on Oat Mountain (December 2008)