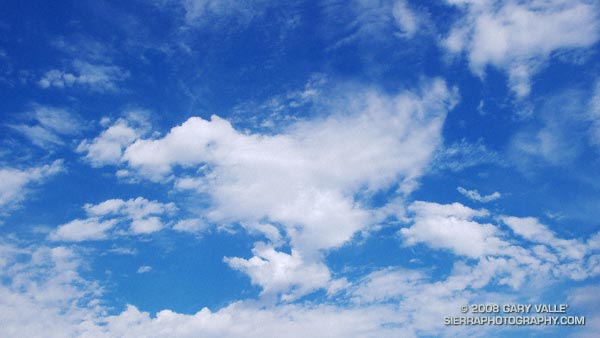 Downtown Los Angeles (USC) happened to be under the right cloud yesterday, and recorded 0.02 inch of rain. There's a continuing chance of showers in Southern California through the weekend. The area could use some rain. The last storm to produce more than a couple tenths of inch of rain at Downtown Los Angeles was back on February 24, 2008 — more than eight months ago.
Last year, California's rain season might have been scripted by Dr. Jekyll and Mr. Hyde. Lowland rain totals and the Sierra snowpack were well above normal through the end of February, and then the spigot was turned off. The storm track shifted north, and California had its driest March to May on record. (The March 29, 2008 post in Ed Berry's Atmospheric Insights blog describes the events that may have led to and maintained this shift.)
Which rain season personality will surface this Winter? Earlier this year the equatorial Pacific tried to transition to El Nino, but the atmosphere didn't cooperate. As measured by the Multivariate ENSO Index (MEI), the ENSO state has returned to the weak La Nina threshold. And as measured by the Global Wind Oscillation (GWO), an uncooperative atmosphere has continued to cycle through a La Nina base state.
This suggests a winter precipitation outlook with a La Nina flavor — similar to last year. This precipitation map, generated by the ESRL-PSD Composite ENSO plots page, shows the mean November-March precipitation for the U.S. during 9 La Niña events from 1948 to the present. The average La Niña rainfall indicated for coastal Southern California is in the 7.0-10.5 inch range. Last season's November-March rainfall in Downtown Los Angeles was about 12 inches.
Here's the current Nov-Dec-Jan precipitation outlook issued October 16 by the Climate Prediction Center. The "EC" means an equal chance of below normal, near normal, or above normal precipitation. The IRI Multi Model Seasonal Forecast for Nov-Dec-Jan is similar. We'll see what we get!