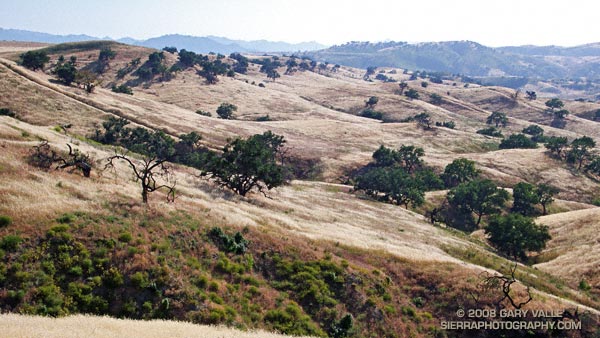 The greens of Southern California's rain season have given way to the sun burnished colors of Summer.
Increasing temperatures over the next few days should also result in an increase in rattlesnake encounters, such as this one today on the "main drag" at Ahmanson Ranch (Upper Las Virgenes Canyon Open Space Preserve).
Note: Jon Sutherland nicknamed the main road that connects the Victory trailhead to Las Virgenes Canyon the "main drag." Jon has run out at Ahmanson for more than 30 years. He is second on the Running Streak List for most consecutive days run. As of March 1, 2008 his streak was 14,160 consecutive days (38 years 281 days)!
Related posts: Southern California Greenscape