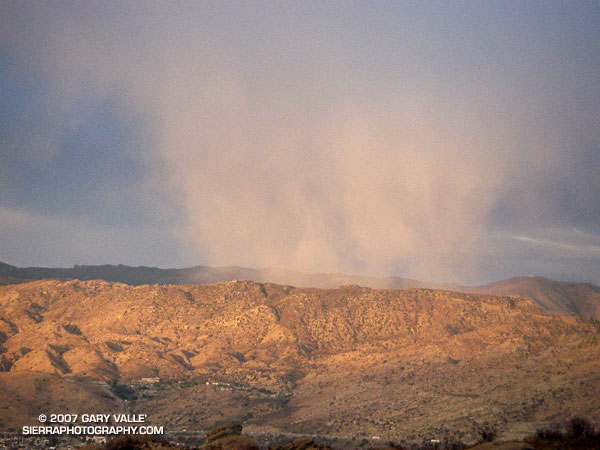 When I heard the news reports of snow in the Santa Monica Mountains along Kanan-Dume road near Malibu, I hoped to find a little snow or hail up at Sage Ranch Park on my afternoon run.
The isolated snow showers, hail and sleet were produced by convective cells that developed as a result of instability associated with a passing upper level low. Some of these cells also generated some lightning and thunder.
There was no snow on the ground at Sage Ranch, but the low angle rays of the setting sun did highlight a snow shower over the Rocky Peak Park area. In March of last year there was snow at Sage Ranch and Rocky Peak.
Related posts: Chumash Trail Snow, Oat Mountain Snow, San Fernando Valley from Rocky Peak.