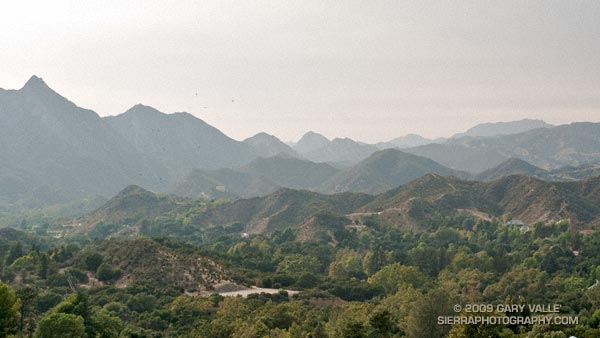 Was looking to do something different that my usual suite of weekday runs, and possibly escape the heat of the San Fernando Valley and the smoke of the Station Fire.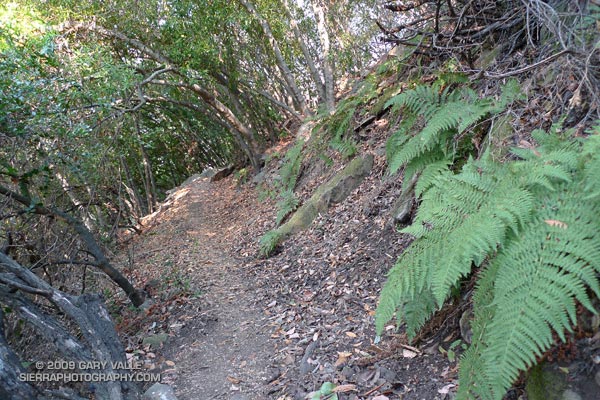 Didn't escape the heat or the smoke, but did get in a good 8 mile out & back run on the Backbone Trail in the Santa Monica Mountains.
This run is a shorter version of a 13 mile run that starts at Piuma Rd. & Malibu Cyn. Rd. and ascends Saddle Peak. The turnaround point for the 8 mile version is at a saddle marked by a broken fence post, about a mile before the Stunt High Trail junction.
Related post: Saddle Peak