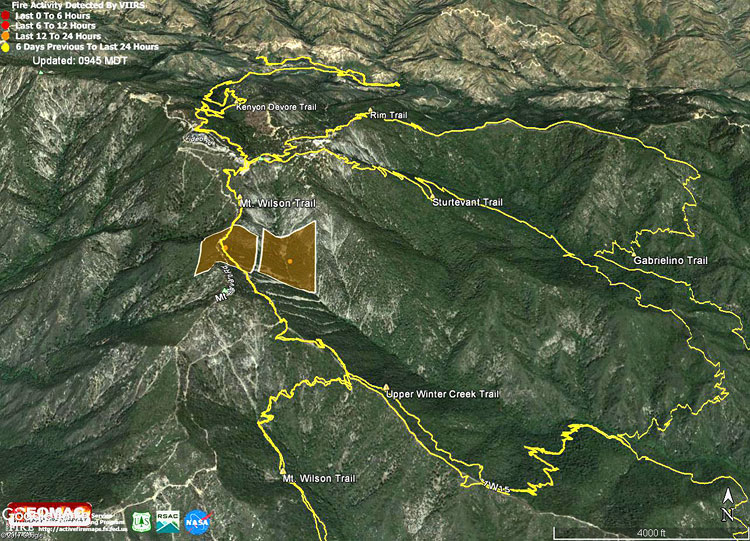 The Google Earth image above shows the VIIRS fire detections from the Wilson Fire. The data is from USDA Forest Service Geospatial Technology and Applications Center Active Fire Mapping Program. The square markers show the approximate location of yesterday's detected fire activity. The markers do not indicate the areal extent of the fire. This Forest Service Briefing Map shows the completed line and uncontrolled fire line earlier today.
The fire started before dawn yesterday and according to a tweet from @Angeles_NF at 9:31 this morning was 25% contained and at 50 acres.
The yellow traces are GPS-based tracks of trails in the area. The tracks are subject to various errors and should be considered approximate.