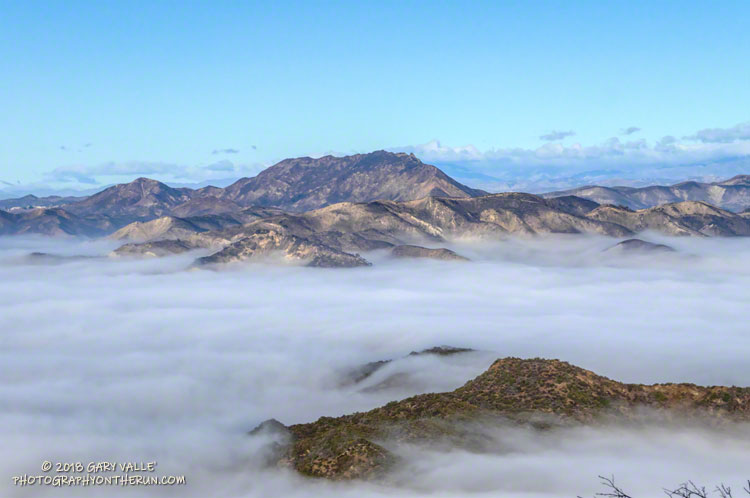 Ladyface, a popular peak in Agoura Hills, stands above a sea of fog filling the low-lying areas of Malibu Creek State Park.
The photograph is from a section of the Backbone Trail near Saddle Peak. None of the Backbone Trail EAST of Malibu Canyon was burned in the Woolsey Fire.
Here is a 18 second video panorama of the scene.
Related posts: Woolsey Fire Map with Perimeter and Selected Trails, Woolsey Fire Preliminary Burn Severity and Selected Trails