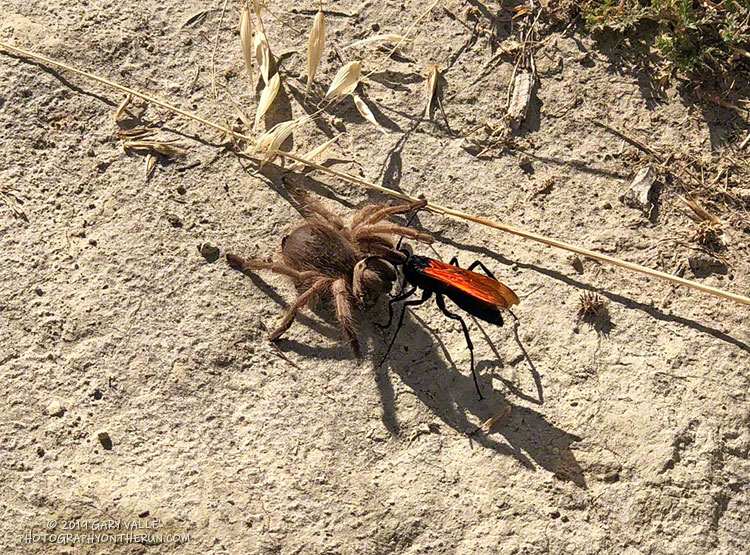 I was running down a narrow trail at Ahmanson Ranch, concentrating on the irregular terrain, when I suddenly found myself jumping over something on the trail. As my consciousness caught up, it asked,
"Was that a tarantula?"
"What tarantula has a stripe of orange on its back?"
Landing, I stopped and looked back up the trail. Totally unperturbed, a female tarantula hawk wasp, its bright orange wings gleaming in the sun, was diligently working to move its paralyzed prey to a nearby burrow.
The quintessential elements of a nightmare, I watched as the large wasp assessed the huge spider. I could hear the question as she turned away from the spider, and then reading the ground with her feet and antennae, determined if she could drag the beast uphill over a small bump. Then, question answered, she proceeded to do so.
Here's a 30 second video of the wasp with the spider.
Related post: Tarantula Hawk, Sting of the Tarantula Hawk, September and October are Tarantula Months