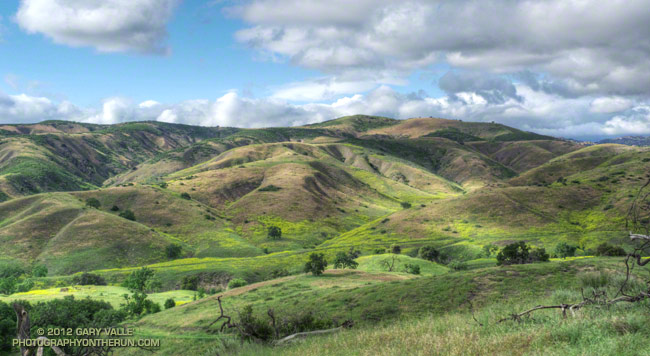 Usually April isn't a particularly wet month in Southern California. Normal April rainfall at Downtown Los Angeles (USC) runs less than one inch —  0.91 inch by 1981-2010 standards.
Wednesday night into Thursday the third rainstorm of the month produced 0.49 inch of rain at Downtown Los Angeles. This increased April's rainfall total to 1.71 inches and the Los Angeles water year total to 8.68 inches. That puts us at about 60% of normal rainfall for the water year.
The photograph is from a spectacular trail run yesterday afternoon at Ahmanson Ranch, about 25 miles WNW of Downtown.