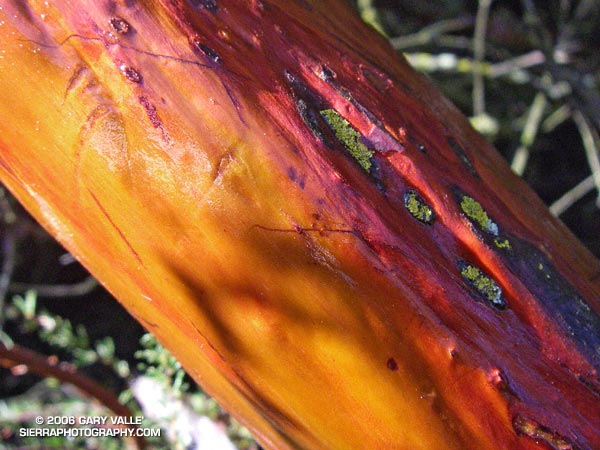 Glistening in the morning sun, the wet trunk of a manzanita glows in iridescent shades of orange and red, pink and purple. Decorated with raindrops, the chaparral, and all within, breathe a deep sigh of relief. It has rained!
Prior to Saturday night's storm Los Angeles had recorded only 0.5 inch of rain in the last six months. Even by Southern California's arid standards, this is a meager amount.
Usually when there's an El Niño, wet Winter weather can be expected to develop in Southern California. But this year's El Niño has been a little quirky, developing later than usual, and becoming stronger than expected. So far this Autumn, the weather here has been somewhat quirky as well, with record setting high temperatures and below average rainfall. An El Niño, even a strong one, does not guarantee wet weather in our area. Whether or not the usual El Niño impacts eventually develop, we'll just have to see.
Another system is expected to produce some rain in Southern California this weekend, but in the last couple of days the computer weather models have been backing off the rainfall amounts. This morning's computer-based precipitation forecasts are nearly dry. Given the difficulty the models have had with this system, and the long fetch of moisture over the Pacific, maybe the forecast will change. For additional info about the El Niño and Southern California weather, check out my Southern California Weathernotes web site.
The manzanita photograph is from the Reseda to Trippet Ranch run described in my previous post, Musch Trail Mule Deer.