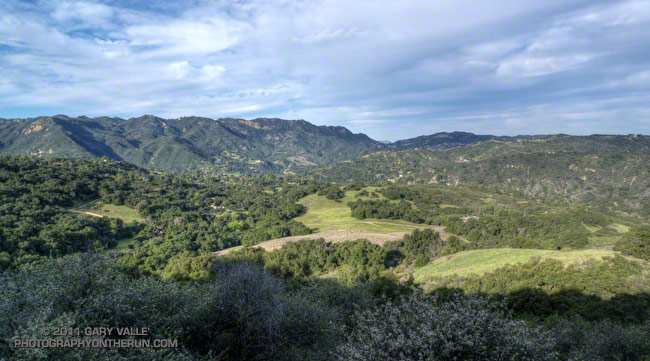 At one time the homestead of a beekeeper, and later the getaway home of US Judge Oscar A. Trippet, Sr., Trippet Ranch was one of the land purchases associated with the creation of Topanga State Park in the early seventies. Apparently Judge Trippet's son enjoyed the natural setting of this ranch in the hills, and when he inherited the property, gave it the name "Rancho Las Lomas Celestiales."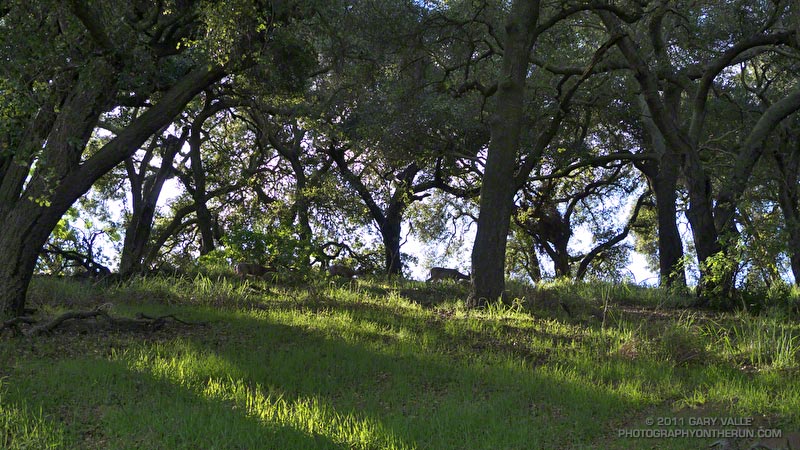 Running through the oaks in the early morning with sunlight filtering through the trees, and mule deer grazing quietly feet from the trail, it's easy to see how he might have been inspired to give Trippet Ranch such a name.
Today's run to Trippet Ranch is one of several trail runs I enjoy doing that start at Marvin Braude Mulholland Gateway Park, and end by running the Garapito and Bent Arrow trails. This particular run is a 12.2 mile serpentine route that takes fire roads out to Trippet Ranch, and then single track trails back to Mulholland near the top of Reseda. Here's an interactive Cesium browser View of a GPS trace of the route.
For more information about the history of Trippet Ranch and Topanga State Park, see the Park History page on the Topanga Canyon Docents web site.
Related post: Garapito Trail Runs