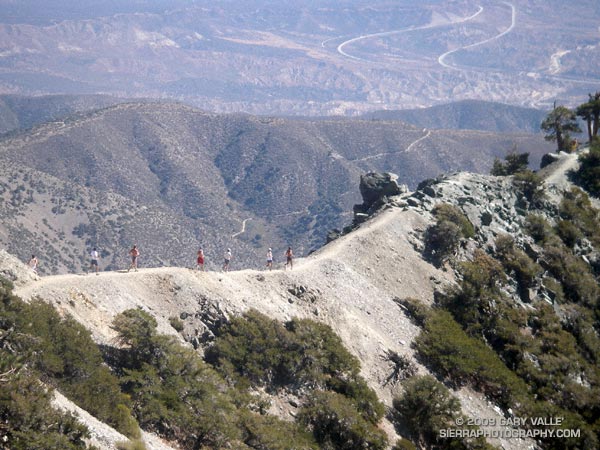 Runners Descending the Devil's Backbone on Mt. Baldy
It's a lot more fun working with gravity, than against it! For many runners, the run down from the summit of Mt. Baldy is as much a part of the Run to the Top experience as the race up.
Grueling sections of trail are effortlessly retraced, and there is more of an opportunity to enjoy the Devil's Backbone, and other spectacular sections of trail. Those needing more mileage skip the chair lift ride down from the Notch, and continue down the service road, following the route of the race.
Related post: Mt. Baldy Run to the Top 2009