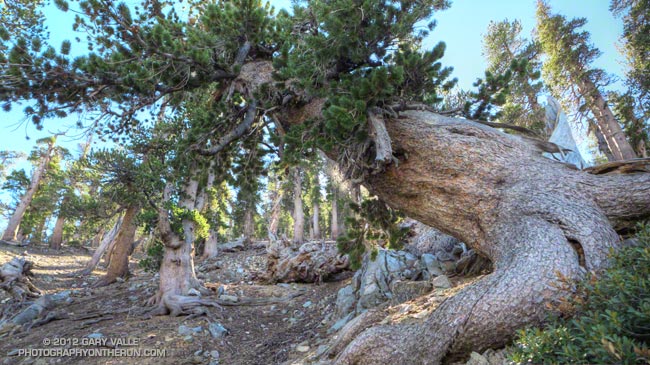 A nearly pure stand of limber pines on the north slopes of Throop Peak in the San Gabriel Mountains near Los Angeles.
Limber pines can be very long-lived. The Rocky Mountain Tree Ring Research OLDLIST lists several crossdated limber pines older than 1600 years. The Wally Waldron Tree near the summit of Mt. Baden-Powell is estimated to be 1500 years old.
From an out and back run last week from Dawson Saddle to Mt. Baden-Powell.