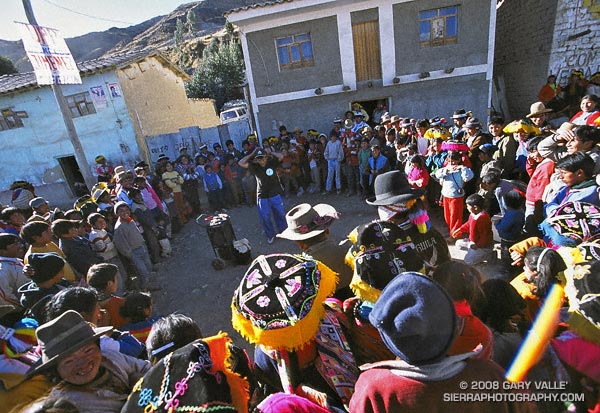 Our stopover at the Peruvian highland village of Tinqui was one of many memorable experiences on my running trip to Peru. At 12,400′, Tinqui is the trailhead for the Ausangate Circuit — an adventurous route around Mt. Ausangate that crosses two 16,500′ passes.
A 4-5 hour bus ride from Cusco, Tinqui is pleasantly remote and rustic. We arrived on a Sunday afternoon, and after getting settled into our hostel, walked down the dusty main street to the market. Music and laughter erupted from a nearby crowd…
"She told me her name was billie jean, as she caused a scene
Then every head turned with eyes that dreamed of being the one
Who will dance on the floor in the round"
Boombox at his side, a blue-jeaned and baseball-capped performer treated the crowd to his best Michael Jackson.
Later that evening, breathing deeply and thinking of the run ahead, I drifted to sleep on the distant, interleaving harmonies of a Catholic Mass sung in the native Quechua language — far from home, but not very far from the nearest boombox, and the influence of Michael Jackson.
Related posts: Peru Running, Runner on Circuit of Mt. Ausangate
Google search: $g(michael jackson), $g(trail running), $g(Peru), $g(adventure travel)