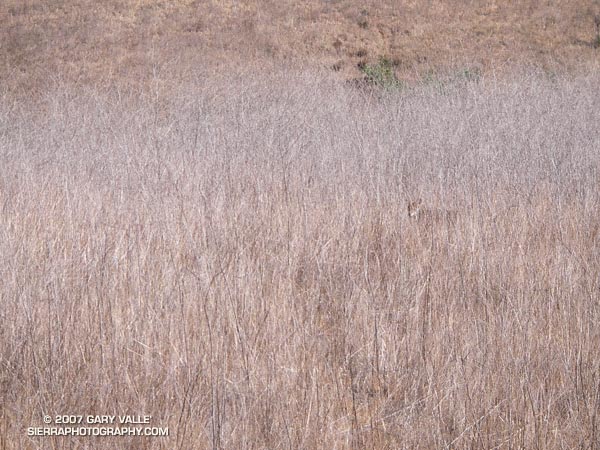 Observant, clever, mischievous and adaptable, the coyote often plays the role of Trickster in American Indian mythology.
This short Chumash story is from the course notes of an Introduction to Classical Mythology class at the University of Texas:
"Coyote begs to accompany the Sun one day, promising to behave himself. Coyote persuades Sun to let him carry the torch, and Sun warns him not to let it get too close to Earth. Coyote (of course) forgets, drops the torch, and almost burns up the world before Sun rescues it. Thereafter he stays meekly behind Sun."
From a run at Upper Las Virgenes Canyon Open Space Preserve (formerly Ahmanson Ranch) on May 15, 2007.
Related link: Native American Trickster Tales