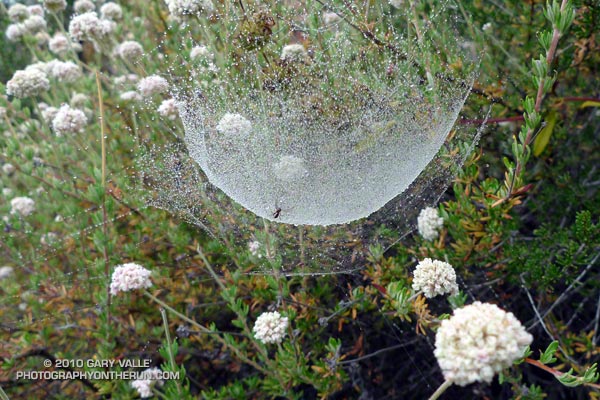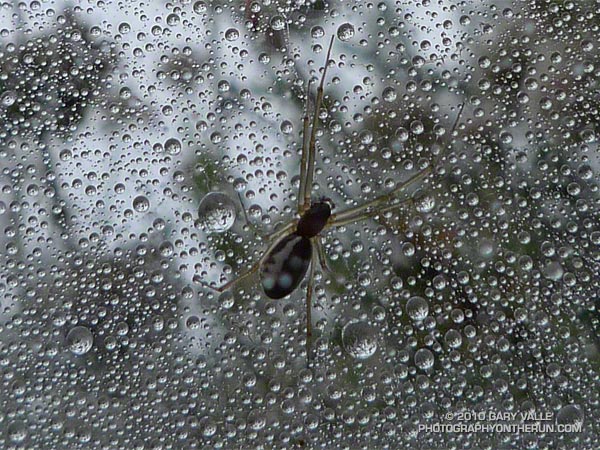 An unusual spider web, and the spider that made it.
Also from Sunday's out and back run to Saddle Peak.
Images taken on trail runs, and other adventures, in the Open Space and Wilderness areas of California, and beyond. All content, including photography, is Copyright © 2006-2020 Gary Valle. All Rights Reserved.