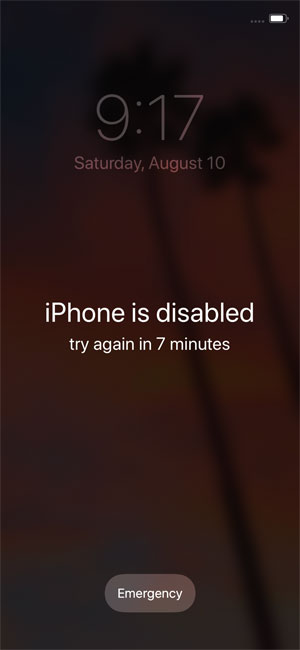 There aren't many things more frustrating to a photographer than seeing a potentially good photo and discovering your camera is unusable.
I almost always run with a camera. As part of my routine before a run, I swap out the camera battery for one that is fully charged, check the flashcard, check the lens, check the camera settings, and take a test photo. This helps ensure the camera will be ready to go when needed.
Often I'll run with a camera and phone, but sometimes I'll just take the phone. Three or four times over the past two years I've been running, stopped to take a photo, and discovered my iPhone X has been disabled. How does that happen?
From what I can determine, there is only one way you can be locked out of your iPhone — by entering an incorrect passcode too many times.
You might reasonably ask, "Why were you having so much trouble entering your passcode?" The thing is, I wasn't entering any passcodes. My phone was becoming disabled while in a pocket of my running pack.
At first, I thought the phone's "Raise to Wake" feature was the culprit, but disabling that setting didn't fix the problem.
For a while, I overlooked the "Tap to Wake" setting, thinking that a tap would require human interaction. But it doesn't. An iPhone X sitting in a pocket that is moist from sweat can interact with the fabric touching the screen to wake the phone up, swipe up, and then enter passcode numbers.
Now, when I run with my phone, in addition to having "Raise to Wake" disabled, I temporarily disable "Tap to Wake." Since doing this, my phone — and camera — haven't been inadvertently disabled.
The easiest way to locate these settings is to enter "wake" in the Search box at the top of the Settings screen and then tap on either "Raise to Wake" or "Tap to Wake."
For detailed info about what happens when you repeatedly enter incorrect passcodes on your iPhone, see Encryption and Data Protection > Passcodes in the Apple iOS Security guide.