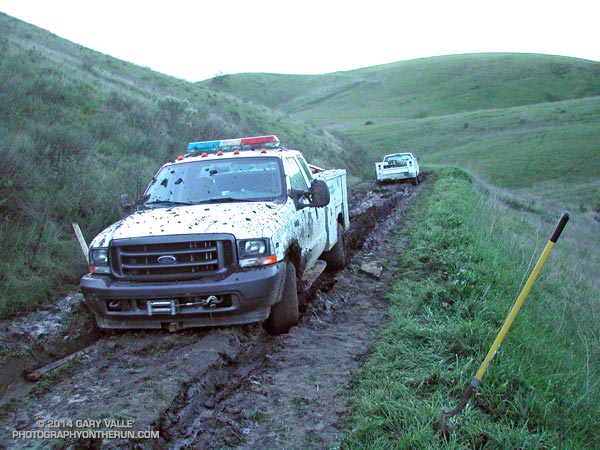 Remember when it used to rain in Southern California? This is from a run at Ahmanson Ranch on January 6, 2005.
The 15 days from December 27, 2004 through January 10, 2005 were the wettest 15 consecutive days in downtown Los Angeles since record keeping began in 1877. Los Angeles would go on to have the second wettest water year on record, with 37.25 inches of rain for the period July 1, 2004 through June 30, 2005.
So far this water year — since July 1, 2013 — Downtown Los Angeles (USC) has recorded only 0.97 inch of rain!