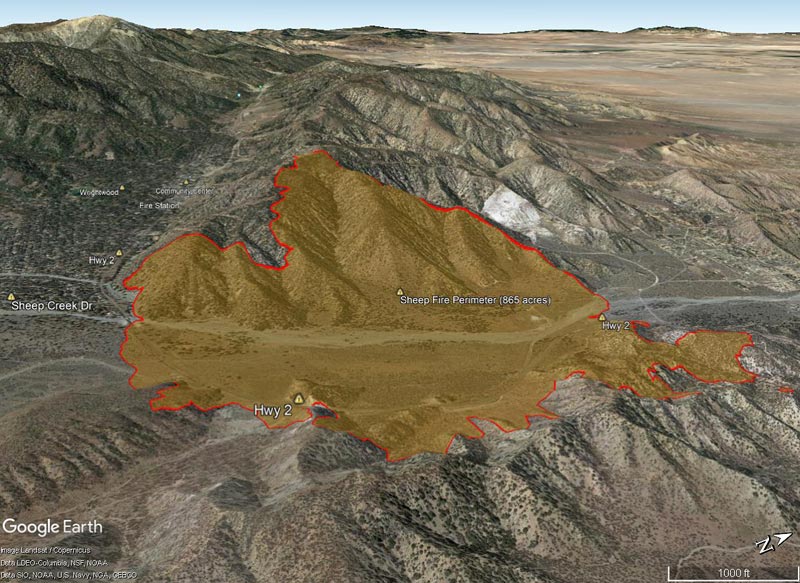 Good news! According to the Sheep Fire Incident Page on InciWeb, as of yesterday evening the fire was 90% contained. Full containment is currently projected to be on June 22, 2022 by about 6:00 PM.
The Google Earth image above, and the interactive map linked below, show just how close the fire was to Wrightwood.
Here is an interactive, 3D terrain view of the Sheep Fire perimeter. The perimeter was downloaded from the National Interagency Fire Center this morning. The map can be zoomed, tilted, rotated, and panned. To change the view, use the control on the upper right side of the screen. Locations are approximate and subject to errors.