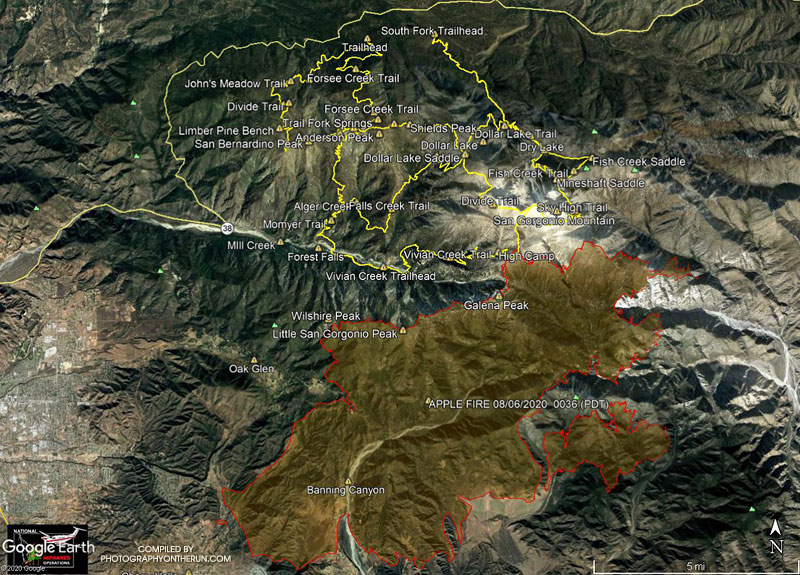 The San Gorgonio Wilderness is currently closed due to the Apple Fire. For official information see the Apple Fire incident page on Inciweb and the San Bernardino National Forest website.
Here's a Google Earth image of an Apple Fire perimeter from the National Interagency Fire Center (NIFC) . The date and time of the perimeter is indicated. Some trails in the San Gorgonio Wilderness are also shown. The locations of all placemarks and trails are approximate.
Here's a 3D interactive Cesium view of the same perimeter and trails.