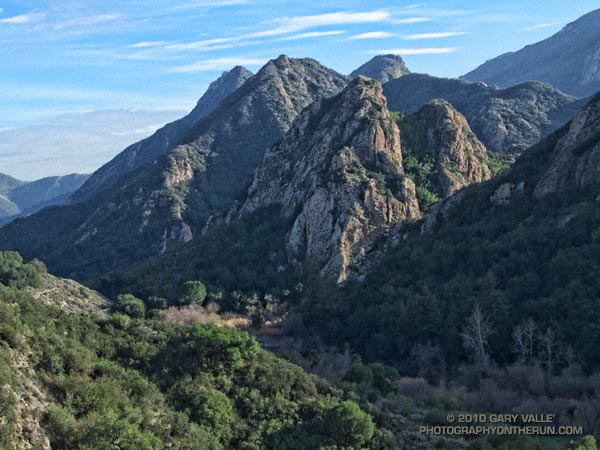 Today I did the kind of running I most enjoy — the "not sure which trails I'm going to run; I'll figure it out when I get there" kind.
Starting at Malibu & Mulholland in Malibu Creek State Park, I headed north on the Grassland Trail, and then ad-libbed from there. The result was a meandering route involving the Grassland, Talepop, Liberty Canyon, Phantom, Cistern, Lookout, Yearling, Deer Leg, and Cage Creek Trails, as well as Crags Rd.
It had been at least a couple of years since I was on these trails, and I'd forgotten just how varied and scenic they are.