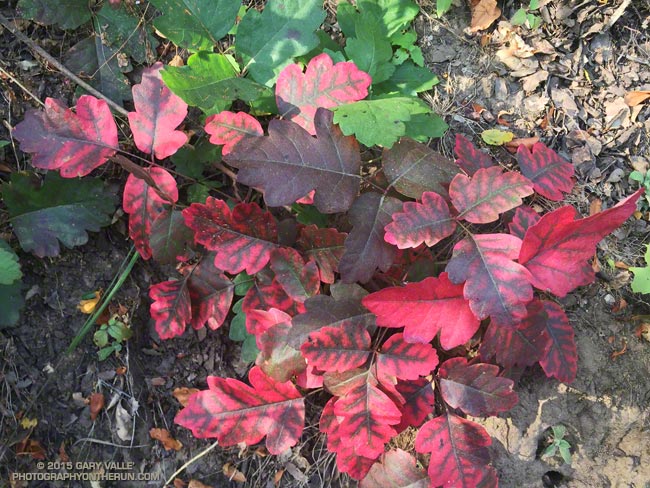 From a run in the Santa Monica Mountains this morning.
Some related posts: Find the Poison Oak, Large Poison Oak Leaves, Sweet Smell of Poison Oak
Images taken on trail runs, and other adventures, in the Open Space and Wilderness areas of California, and beyond. All content, including photography, is Copyright © 2006-2021 Gary Valle. All Rights Reserved.