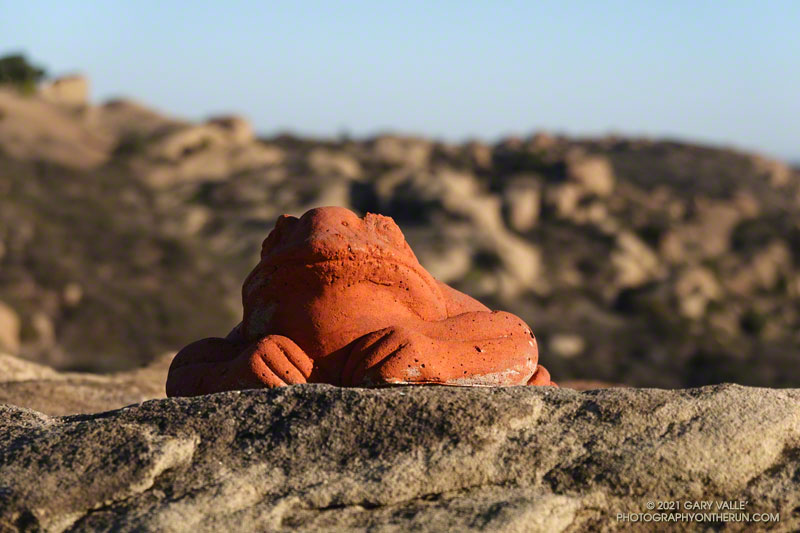 This afternoon, while doing a meandering run in the Santa Susana Mountains, I was climbing one of the large rock formations in the area, when I spotted a blotch of ochre-red on its summit.
Not quite sure what I was seeing, I stopped mid-stride and stared at the creature. Blinking to clear my vision, it looked like it might be a large frog or toad.
Quietly moving closer, lest it launch itself from the top of the rock, I could see it was the rare Santa Susana Red-Backed Gliding Bullfrog.
A peculiar creature, its flight or fight response is to either leap from a high point and glide to safety, or to instantly lithify on-the-spot. While either action may prevent predation, lithification discourages virtually all predators.
Apparently, this animal had opted for the latter, and would be in this stone-like state for some time to come.