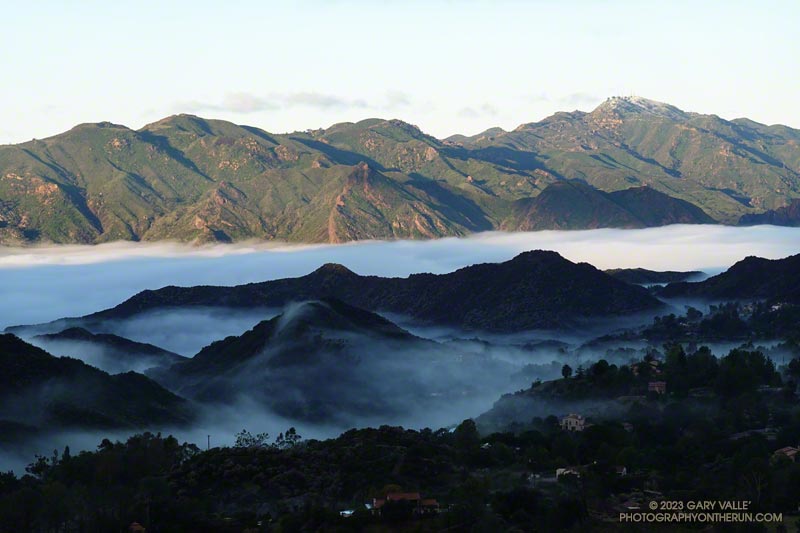 The paved turnout where I usually park at the Stunt Road trailhead was covered with mud, rocks, and debris. And near the entrance of Calabasas Peak fire road, two large boulders had been dragged to the shoulder to clear the road.
Following another big storm in a Winter of big storms, I was doing the Topanga Lookout Ridge Loop — curious to see what I could see. Nearby Stunt Ranch Reserve had recorded over 10 inches of rain the past three days, and there had been numerous reports of low elevation snow.
Here's a slideshow of what I found.
Some related posts: Snow on Oat Mountain, Looking for Snow in the Santa Monica Mountains, Topanga Lookout Loop Plus Saddle Peak