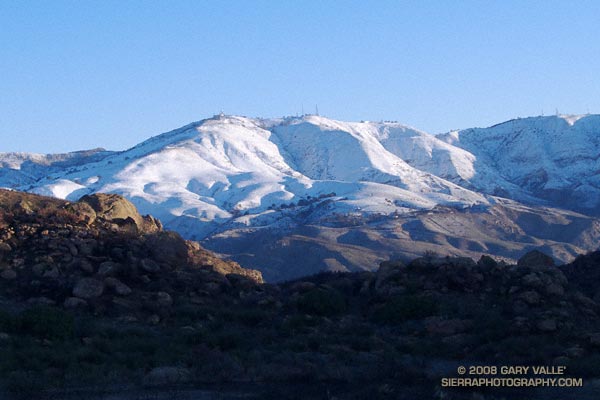 Our latest storm added another half-inch of rain to our water year total in Los Angeles. This brings the water year rainfall total to 2.85 inches. This is 1.35 inches above normal for the date. As much as a foot of snow was reported in the Antelope Valley and the snow level dropped to nearly 2000 ft in the foothills and mountains of Ventura and Los Angeles counties.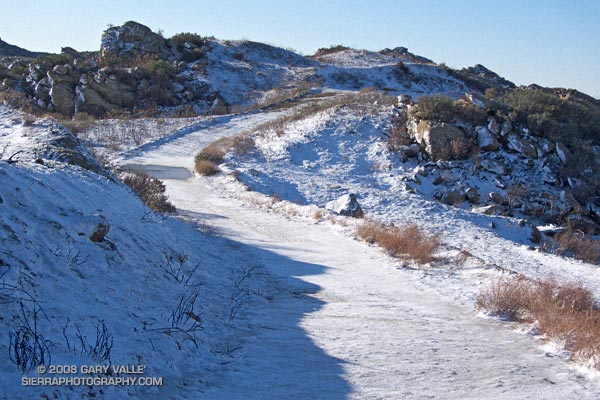 What's next? Things should stay dry in Southern California until around Monday when a fast-moving front sweeps through the state. Later in the week, sometime around Christmas, the models are suggesting the possibility of a major system impacting California. We'll see!
The photograph of Oat Mountain was taken this morning on an out and back run on Rocky Peak fire road. The highest stretches of the fire road were covered with an icy layer of snow.
Related post: Chumash Trail Rocks & Snow