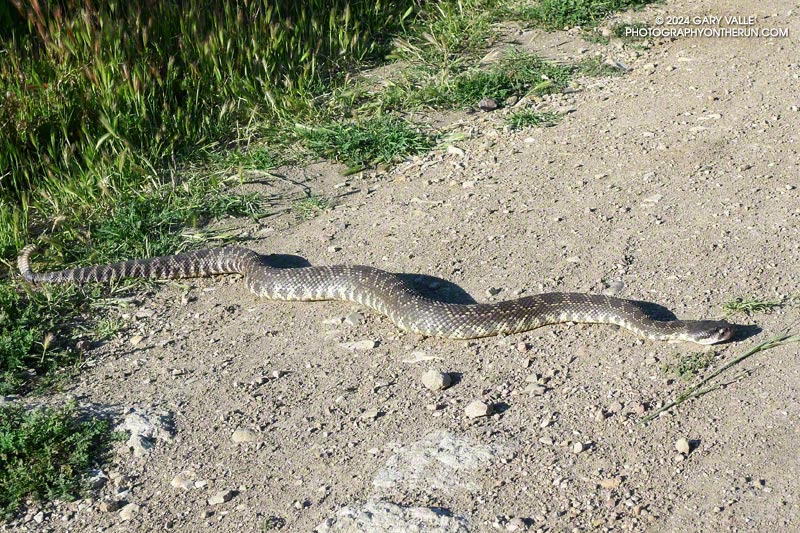 One of the largest Southern Pacific Rattlesnakes I've seen at Upper Las Virgenes Canyon Open Space Preserve — formerly Ahmanson Ranch. This one was on the East Las Virgenes Canyon Trail (aka Main Drag).
I counted 12 rattle segments, and as this HD video snapshot shows, the snake was nearly as long as the dirt road was wide.
From a run on Wednesday from the Victory trailhead to Las Virgenes Creek.
Related post: Southern Pacific Rattlesnake