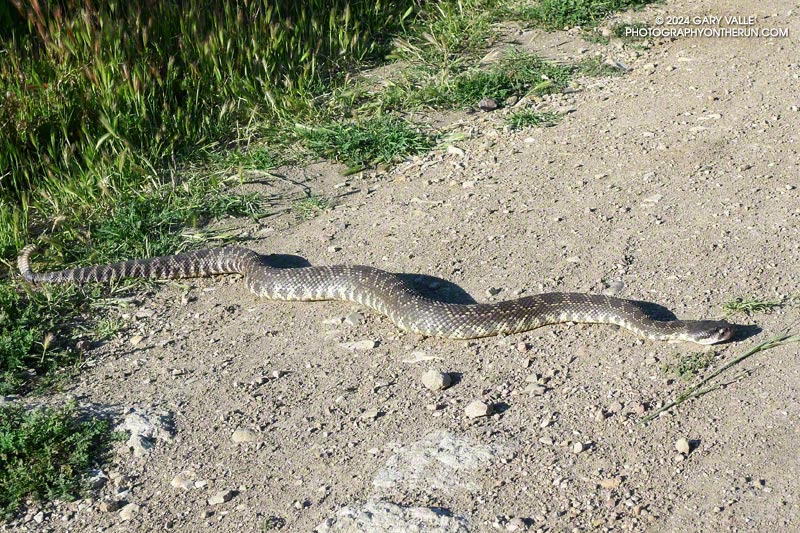 The largest Southern Pacific Rattlesnake I've seen at Upper Las Virgenes Canyon Open Space Preserve (Ahmanson Ranch)), or anywhere else. This one was on the fire road in East Las Virgenes Canyon, near Las Virgenes Canyon.
I counted 12 rattle segments, and as the video shows, the snake was nearly as long as the dirt road was wide.
From a run on Wednesday from the Victory trailhead to Las Virgenes Creek.
Related post: Southern Pacific Rattlesnake