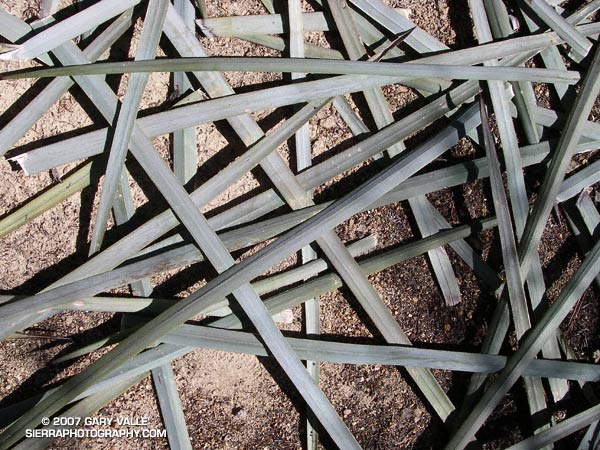 It was a Southern California kind of Superbowl Sunday, with temperatures in the eighties and a sky writer producing the most obvious clouds. Some friends and I took advantage of the spectacular, short-sleeve, blue skies weather to do a loop up and over Strawberry Peak from Clear Creek Station.
The photograph of the scattered Yucca leaves was taken on the "Nature's Canteen" trail. This trail links the Switzer Picnic Area access road with Clear Creek Station.
Related posts: Strawberry Peak Traverse, Spring Growth, Fall Leaves on Bear Creek.