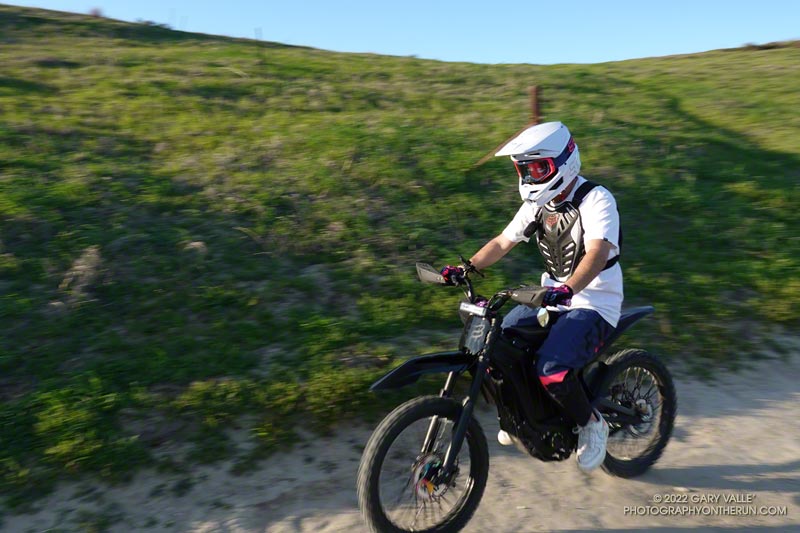 The photo above is of a rider on an e-dirt bike in Upper Las Virgenes Canyon Open Space Preserve (aka Ahmanson Ranch). Based on a sequence of photos, no pedaling was required.
With the explosion of e-bikes, encounters such as this are inevitable. I've seen e-bikes and tracks in the most remote corners of the local mountains. Earlier this year, while running on a wilderness trail, I was passed by a motorcade of ten e-bikes.
Poaching of trails is commonplace. In one bike forum the question was asked, "Has anyone here actually received a ticket for riding an e-bike on a trail?" At that time — 2018 — the consensus was a resounding no. More recent posts suggest that not much has changed.