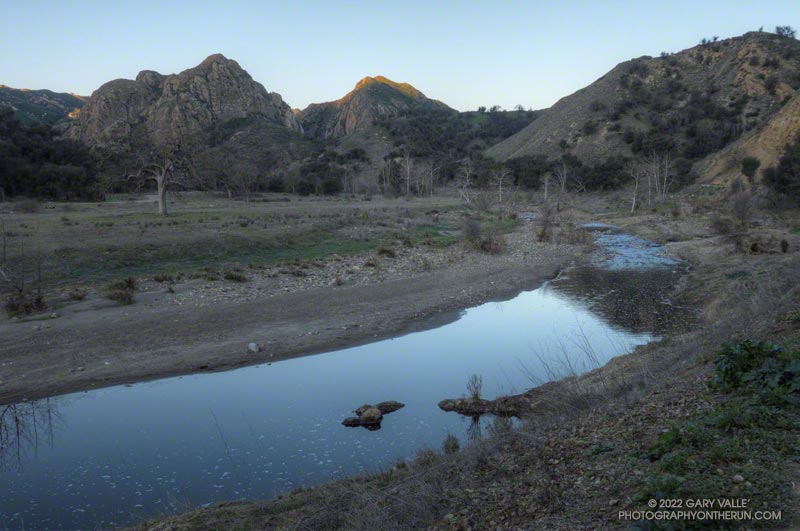 If you've done the Bulldog Loop since the first of the year, you've no doubt noticed there's water in Malibu Creek again, and a lot of flood debris along the creek between Century Lake and the M.A.S.H. site. That's all thanks to the extraordinary amount of rain we had in December. This pile of flood debris is near the old concrete bridge that washed out in the February 2017 flash flood.
This morning it was chilly along this section of creek, so it was worth a little effort to find a way across the creek with a high probability of staying dry. This sketchy log wasn't one of them, but I found a fairly easy crossing a little upstream. Another runner mentioned there were a couple of planks across the creek just downstream of the old bridge.
Although stream gage data suggests that the peak flow was higher in February 2017, that was the result of one period of very heavy rainfall. In December 2021 there were peaks on three days, corresponding to three periods of rain.
Here's a photo that shows the height of a debris pile along the Crags Road Trail, compared to a passing runner.
Related post: Malibu Creek Flooding