Peony Along the Garapito Trail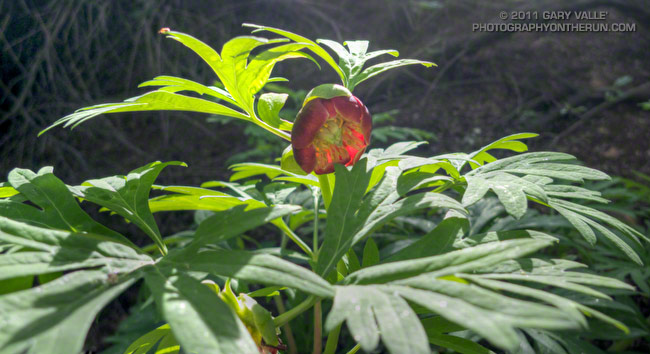 California peony along the Garapito Trail.
From Sunday's trail run to Trippet Ranch.
Related post: California Peony
Photography and inspiration from running and other adventures in the Open Space and Wilderness areas of California, and beyond. No ads. All content, including photography, is Copyright © 2006-2023 Gary Valle. All Rights Reserved.