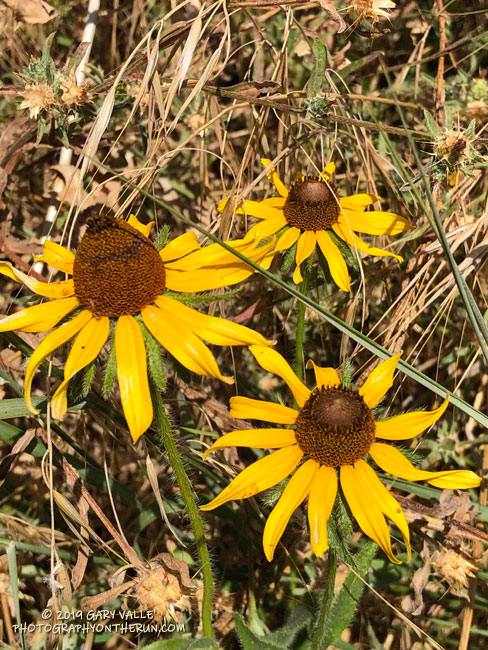 The most recent additions to my Weekday Wildflowers photo album include two non-native wildflowers seldom seen at Ahmanson Ranch — black-eyed Susan (Rudbeckia hirta) and bachelor's button (Centaurea cyanus).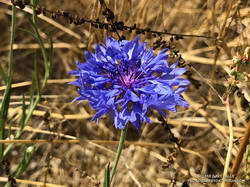 Both were found along the Lasky Mesa Trail near the dry streambed of East Las Virgenes Creek. They likely escaped cultivation or were part of a seed mix scattered in the area.
Weekday wildflowers are flowers I've encountered during 2019 on weekday runs from the Victory Trailhead of Upper Las Virgenes Canyon Open Space Preserve (formerly Ahmanson Ranch).
Some related posts: More Weekday Wildflowers, Weekday Wildflowers