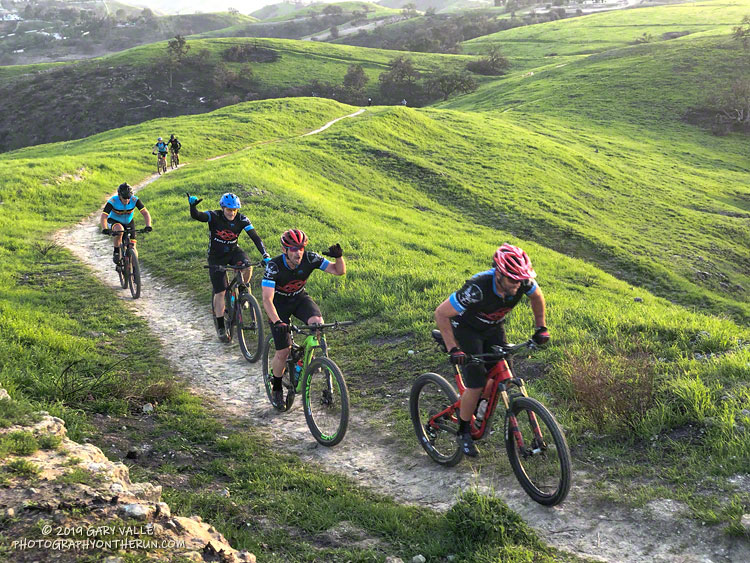 Out at Ahmanson the other day I happen to run into the same group of mountain bikers twice, and both times was on hills. One time was on the easy hill pictured above and the other was on a hill named "The Beast" by 70's era cross-country runners.
The Beast climbs up to Lasky Mesa from East Las Virgenes Canyon. The turn (south) off of East Las Virgenes Canyon Road to the Beast is about 2.25 miles from the Victory Trailhead and 0.7 miles from the Las Virgenes Trailhead. A short descent leads down a dirt service road to the start of the hill. The climb is about 0.8 mile long and has an average grade of around 9%-10%. Here's the Strava run segment and ride segment for the climb.
Riders were much faster than runners on this short uphill. The average speed of the top rider was about 1.5 times faster than the top runner. The fastest rider did the Beast in 4:34 and the fastest runner in 6:49. The top 10 riders averaged 5:19 up the hill and the top 10 runners 7:36.
On this moderate hill the bike's mechanical advantage and efficiency more than make up for its weight.