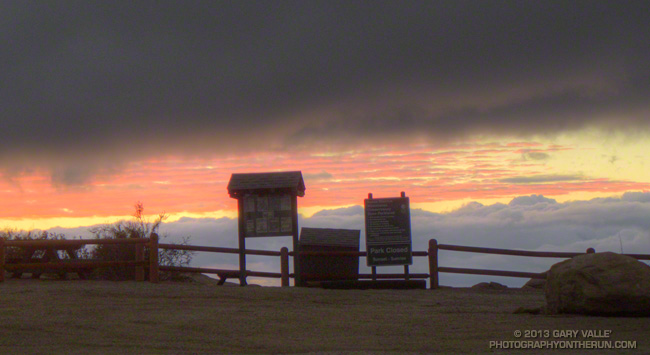 It's been great to get a little rain the last couple of weeks. Since November 20th Downtown Los Angeles (USC) has recorded 0.62 inch of rain, bringing the calendar year total through November 30th to 3.40 inches.
During our showery rainstorm on Friday the few extra raindrops that made it into the rain bucket at USC moved 2013 from 4th driest to 5th, behind 1947 (2.51), 1971 (2.69), 1894 (2.89) and 1984 (3.37).
Rainfall totals can change dramatically in December, which is normally about twice as wet as November. Of the dry years listed above only 1947 continued to be unusually dry and finish the year as one of the nine driest on record.
Rainfall amounts were compiled from NWS and NCDC data. In a couple of instances differences were noted in daily and monthly data. Monthly data was used in rankings.
The title photo is from a run at Sage Ranch on November 21.