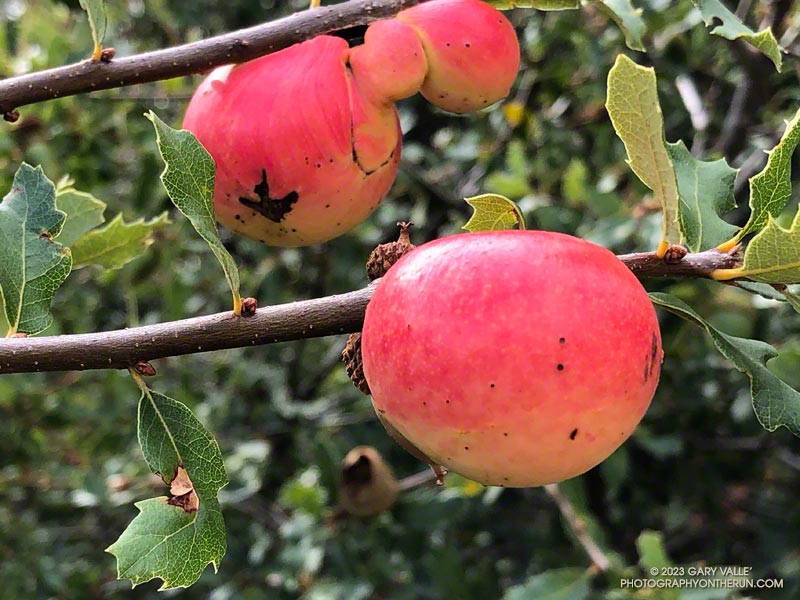 The eye-catching colors of apple galls are like nothing else in chaparral and impossible to miss. These are on scrub oaks along the Stunt High Trail in the Santa Monica Mountains.
The galls are chemically induced by the larva of the California gall wasp, which uses the gall for food, protection, and to pupate. The rose color appears to result from exposure of the gall to sunlight.
I was descending the Stunt High Trail after visiting Saddle Peak while doing the Topanga Ridge Loop. As in other parts of the Santa Monica Mountains in which I've run following Hilary's deluge, the trails were somewhat more eroded than usual but in OK shape.
Some related posts: Scrub Oak Apple Gall, Looking for Snow on Topanga Lookout and Saddle Peak, Topanga Lookout Loop, Plus Saddle Peak