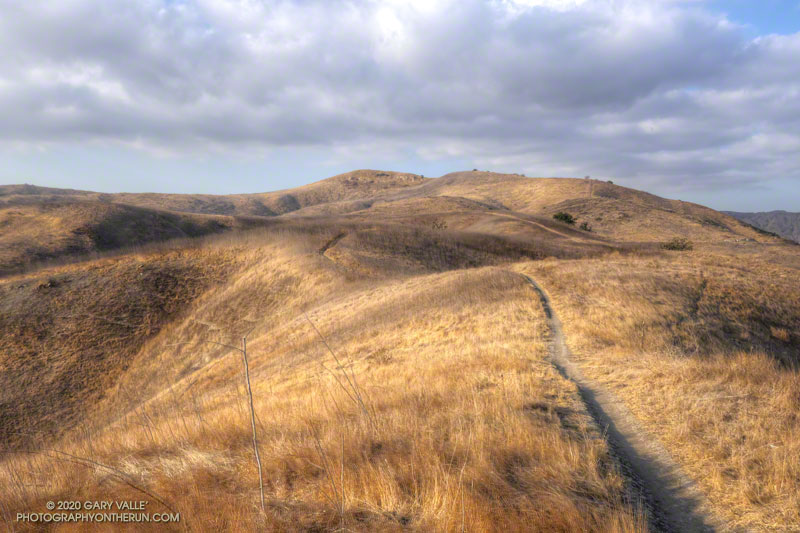 The hill marked with an elevation of 1842′ on the USGS 7.5 minute Calabasas quadrangle appears to be the highest point of the portion of the Ahmanson Ranch property that was going to be developed.
I usually start the 2+ mile trail run to the peak by ascending the Hill Climb Trail — a short, steep hill a little west of the kiosk at the Victory Trailhead. A less steep trail can be found a little farther to the west.
Once at the top of this initial 120′ high hill, I try to run — without walking — all the way to the ridgeline just west of the peak. Whether I walk or not, it's a fun run with excellent views of the area.
From the ridgeline at the top of the single-track trail, there is usually some sort of a use trail to the top of the peak. The location and clarity of the path varies from year to year. The area can be very overgrown. It's worth taking the time to find and stay on a use trail. Earlier this December, I encountered a rattlesnake while trying to follow an old route through the brush.
Here's a Cesium interactive, 3D view of my route.
Note: The Ahmanson Ranch project property and Upper Las Virgenes Canyon Open Space were combined to create Upper Las Virgenes Canyon Open Space Preserve.