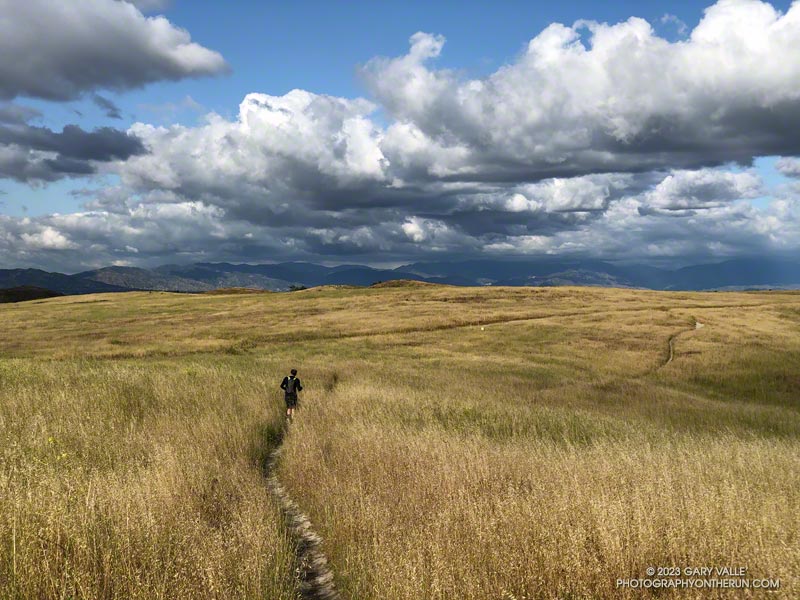 Brett was down for a few days, and as an initial run we did a loop from the Victory Trailhead of Ahmanson Ranch, through part of Las Virgenes Canyon, up onto Lasky Mesa, and then back to the trailhead.
Upper Las Virgenes Creek still flowed. Valley oaks were full with new leaves. The green grasses of the rain season had finally turned, and rare May cumulus clouds were painted on postcard skies.
It was an outstanding run!