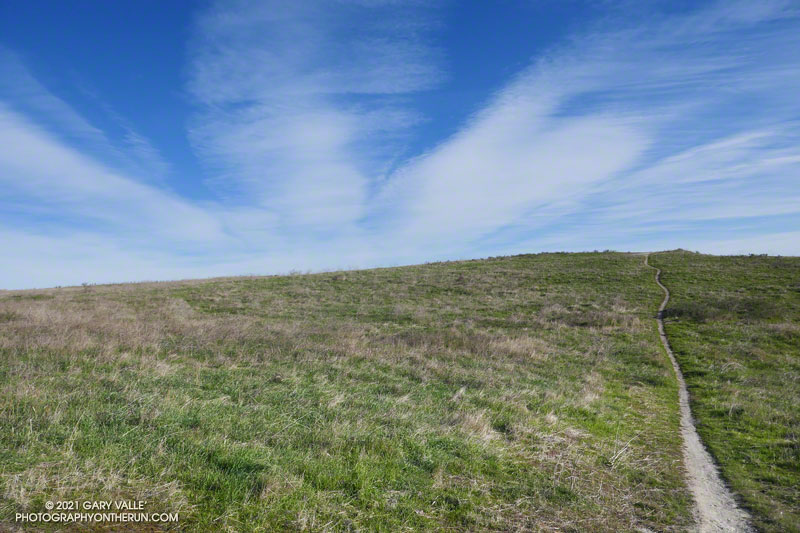 It looks like Downtown Los Angeles (USC) is going to end February — one of the wettest months of the rain year — with only a trace of rain. The current rain year total for Los Angeles is 4.39 inches, which is about 39% of the normal total for this date.
It's been one of those years where missed rain opportunities have often turned into strong offshore wind events. This chart from MesoWest shows the wind speed and direction for the past 30 days for the Malibu Hills RAWS. Since mid February there has been five wind events with sustained wind speeds over 30 mph and gusts over 50 mph.
Current forecasts suggest Los Angeles will see at least some rain in March, with the first chance around midweek. We'll see!
Related post: A Dry and Dusty Start to the Los Angeles Rain Year