Chumash Trail Mountain Mahogany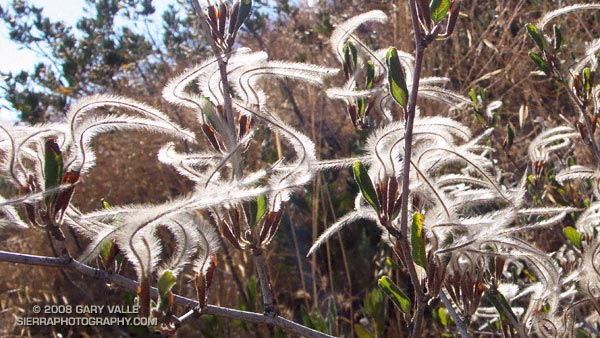 Plumed achenes of curl-leaf mountain mahogany (Cercocarpus ledifolius) on the Chumash Trail. From Tuesday's run.
Images taken on trail runs, and other adventures, in the Open Space and Wilderness areas of California, and beyond. All content, including photography, is Copyright © 2006-2021 Gary Valle. All Rights Reserved.