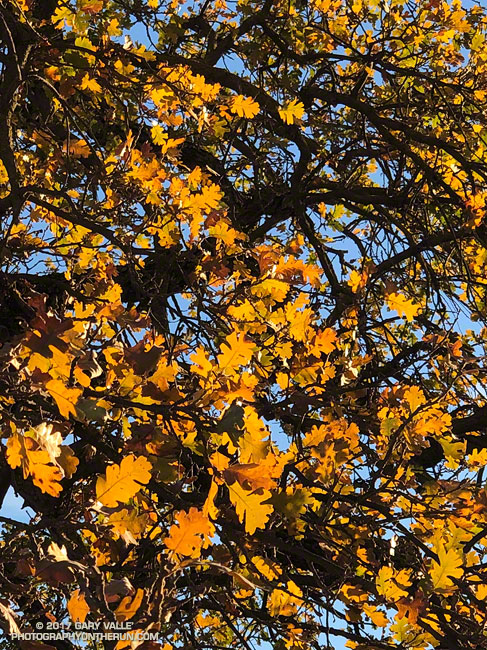 While much of the country shivers in the cold climes of Winter, the muted colors of the changing season have finally reached the lower elevation areas of Southern California.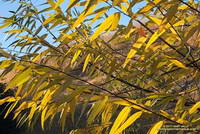 In this area, the leaves of Valley Oaks usually begin to turn around mid-December and the trees lose their leaves around the beginning of the new year. About a month and a half later trees begin to sprout new leaves, usually in mid to late February. From year to year, the time frame can vary by as much as 2-3 weeks.
The photo of Valley Oak leaves was taken December 28, 2017, in Upper Las Virgenes Canyon Open Space Preserve (formerly Ahmanson Ranch). This willow in East Las Virgenes Canyon was also showing some nice color.