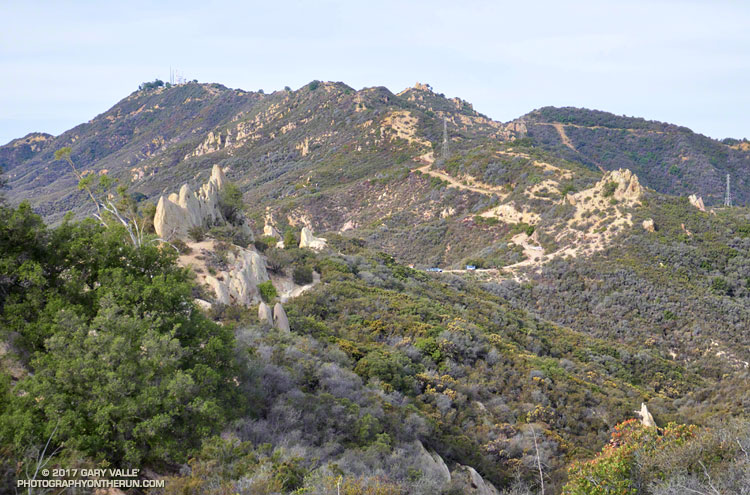 The high point of the 14+ mile Bulldog Loop in Malibu Creek State Park is near the center of the skyline in the photo above. The Bulldog fire road can be seen cutting across the peaks on the right. Bulldog tops out at the Castro Peak fire road, which is the fire road leading up from the Corral Canyon Road parking area. Castro Peak (privately owned) is the peak on the left with the antennae.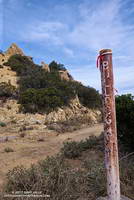 From Crags Road to Castro Peak fire road, the Bulldog fire road gains about 1727 feet in 3.4 miles. The steepest mile starts at mile 2.0 of the climb and gains about 732 feet.
Today I was running the loop clockwise, so got to run down Bulldog for a change!
Some related posts: Best Trailhead to Start the Bulldog Loop?, Malibu Creek State Park Scenic Loop, Vertical Relief, M*A*S*H Sunrise