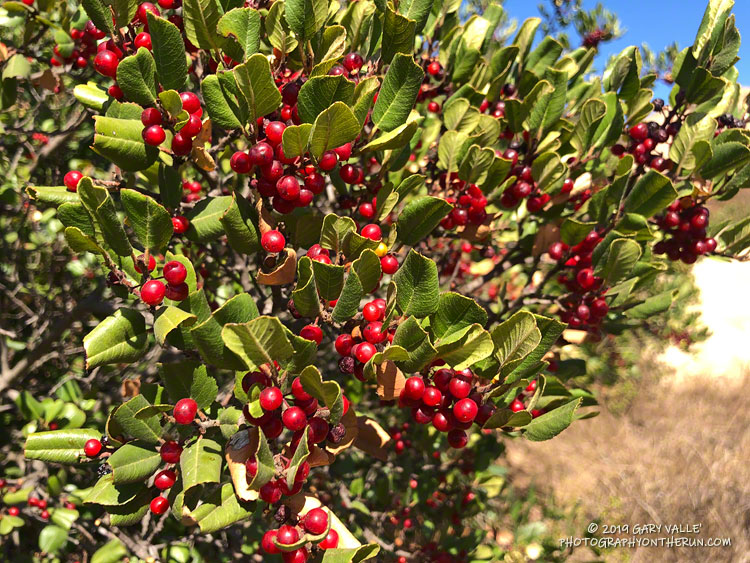 As is usual, it's been hot and dry in the Los Angeles area this summer. Most of the low elevation wildflowers have come and gone, and the last measurable rain at Downtown Los Angeles (USC) was more than 90 days ago.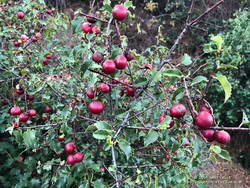 Even so, there are still some colorful reminders of our wet 2018-19 rain season sprinkled along the trails of the Santa Monica Mountains and Simi Hills.
In the wake of all that rain, and the blooms that followed, several chaparral shrubs have had large crops of berries and fruit, among them hollyleaf redberry (Rhamnus ilicifolia), holly-leaved cherry (Prunus ilicifolia), and toyon (Heteromeles arbutifolia).
Are they edible? While all three plants were used as food sources by indigenous populations, knowledge of appropriate use and preparation is essential for safe consumption.