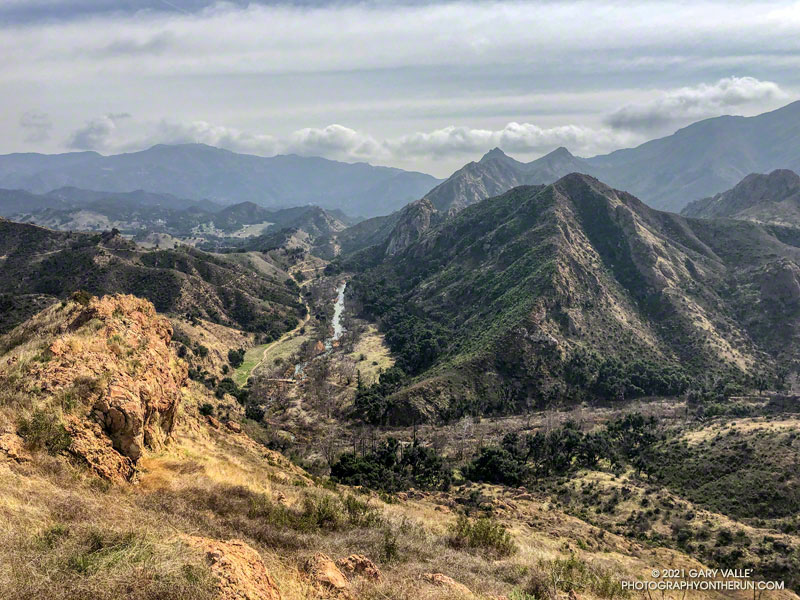 This morning's running plan morphed from doing a loop I've done many times, to exploring a trail I hadn't done, and hiking along a ridge to the top of a butte with a unique view of Malibu Creek State Park.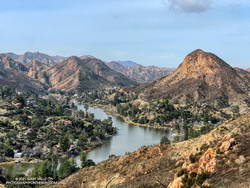 I was running west on the Deer leg Trail, in the Reagan ranch area, when I stumbled onto the Lake Vista Trail. What's this? I usually run the Deer Leg Trail in the opposite direction, and for some reason had not previously noticed this trail. Any trail with "Vista" in the name is worth exploring, so there was little choice but to turn onto the trail and see where it led.
As it climbed toward an obvious ridgeline, the enjoyable single-track trail wound in and out of various small canyons. About 0.7 mile from the Deer Leg Trail junction, the Lake Vista Trail topped out at a very pretty overlook of Malibu Lake. My watch showed the mileage to the overlook from the Cistern Trailhead was about 2 miles.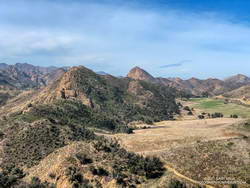 From the overlook an unofficial "use" trail works back east along a broad ridge to the top of a butte that has a unique view of Malibu Creek, Century Lake and Goat Buttes. Because of the area's volcanic origins, the use trail is rough and rocky in places, and the trail is not always obvious. It's a little under a half-mile from the overlook to the summit of the butte. Even though it was Winter, I kept a wary eye and ear out for rattlesnakes.
Once back at the overlook, I made a loop of it by descending the Lake Vista Trail to the Reagan Ranch parking area, and then working back east on the Yearling and Lookout Trails to the Cistern Trail. Here's an interactive, 3D terrain view of my GPS track of the run and hike.