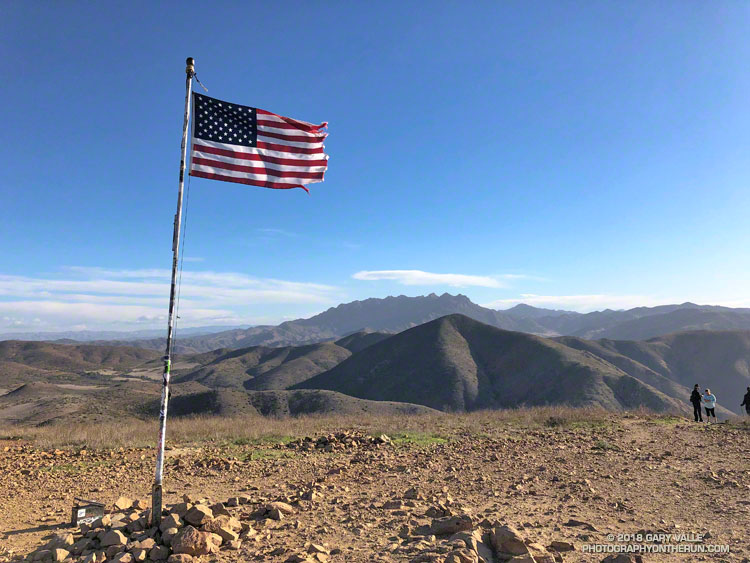 My legs hadn't fully recovered from a bit-too-long training run a couple of weeks ago and I'd been looking to do a 4 to 5 hour trail run that didn't involve a huge amount of elevation gain. In the areas of Southern California where I run, it's tough to find a 20 mile trail run that isn't hilly. With "only" about 3000′ of gain, I'd opted to do an out and back to Mugu Peak from from the Wendy Drive trailhead in Newbury Park.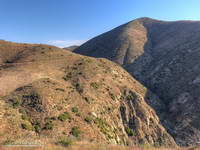 Mugu Peak is a very popular summit. With the La Jolla Canyon Trail still closed, most of the hikers doing the peak are now using the Chumash Trail as an alternate. Runners have more options and can reach the peak from the Ray Miller, Sycamore Canyon, and Wendy Drive trailheads.
At the moment I was about a mile north the Danielson Multi Use Area, running on a paved section of road in Big Sycamore Canyon. The Sin Nombre and Hidden Pond trails can be used to avoid this stretch of pavement, but at this point in a long run I usually just want to get to the Upper Sycamore Trail as quickly and easily as possible.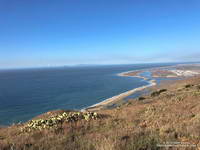 Running a couple of miles on pavement isn't necessarily a bad thing. Especially in Sycamore Canyon. The road is lined with sycamores and oaks and there is plenty of shade. The uniformity of the road is both good and bad. It's good because the running is more automatic and bad for the same reason. It can be tedious — especially on tired legs at the tail end of a long run.
The traffic along the road is usually not an issue. Today, I had passed a couple of groups of hikers and been passed by a few mountain bikers. Most of the time the road was empty.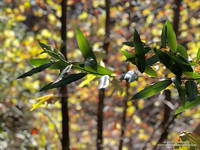 I first heard the sound some distance behind me. Hissing isn't quite the right word. It was a synchronized blend of aerodynamic, mechanical and road noises and it was getting closer. At first I thought it might be a ranger's truck, but it didn't sound like a vehicle. I glanced behind me to see a mass of approaching cyclists, and wondered how many bikes there would be.
I heard a shout of "Right!" as the lead cyclist alerted the group, and in an instant the peloton began to sweep past. I felt a little like the breakaway racer that is inevitably consumed by the unrelenting pack. For a few moments I could feel the push of the peloton and then they were gone.
The lead group was followed by a second group, nearly as large, and then an assortment of riders that had been left behind. After they were past, I settled back into the run and soon saw the yellow "narrow bridge" sign near the start of the Upper Sycamore Trail. Turning onto the rocky, narrow trail, I switched back into trail mode. A little less than three miles to go…
Related posts: Busy Mugu Peak, Wendy Drive – Mugu Peak Challenge