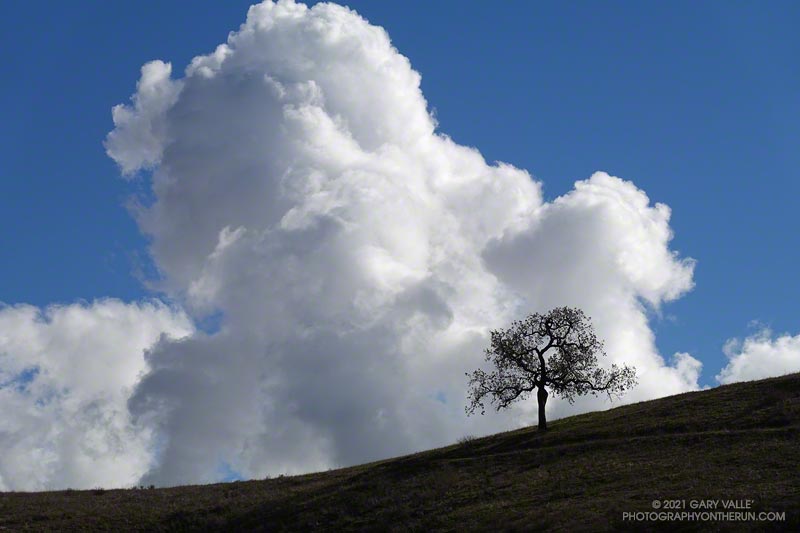 The cumulus cloud towered overhead, its size accentuated by a lone oak on the skyline. An extraordinary series of December rainstorms were finally over. The year 2021 would end with Downtown Los Angeles (USC) having recorded the third highest amount of December rainfall on record.
I was running from the Victory Trailhead of Upper Las Virgenes Canyon Open Space Preserve (aka Ahmanson) to Las Virgenes Canyon. With about 5 inches of rain in the area over the past two days, I was curious to see how upper Las Virgenes Creek was flowing.
Here are a few photos from the December 31st trail run and several other trail runs at Ahmanson over the past couple of wet weeks.