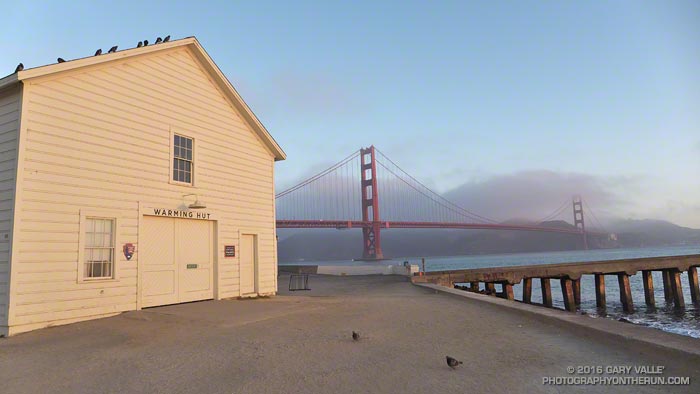 I squeezed the bag of ice wrapped in the bandanna around my neck and shivered as an ice cold bead of water snaked down my spine. The temperature reading from the shaded sensor clipped to my pack read 106°F.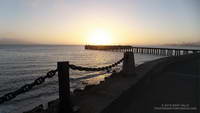 That had been at 3:30 Thursday afternoon at Ahmanson Ranch. Earlier that day the "in the sun" temp recorded at the nearby Cheeseboro RAWS had topped out at a blistering 119°F!
This morning, Sunday morning, my AC100 heat training was on hold. The sun had just risen and I was running on the dew-covered sidewalk of the Golden Gate Bridge. The temperature sensor was reading about 54 degrees cooler than at Ahmanson — an almost chilly 52°F.
Not to worry — I would be back running in the 100 degree Ahmanson heat Tuesday.