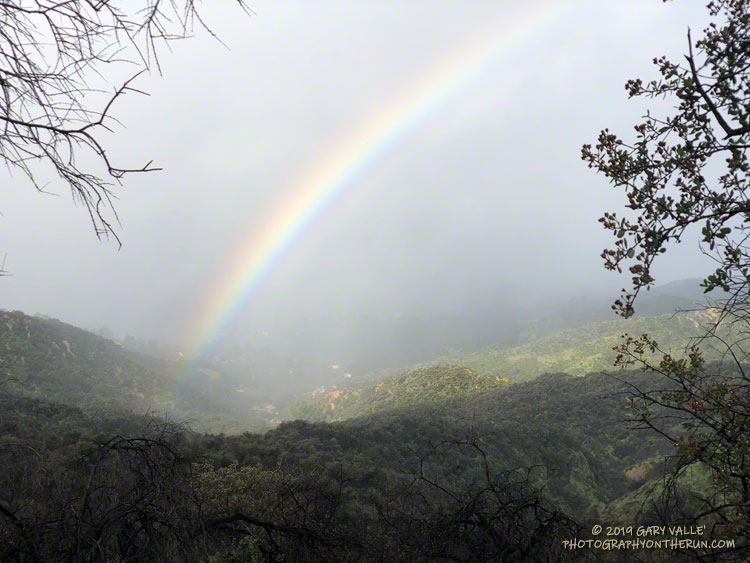 There sure have been a lot of raindrops and rainbows lately. It seems like every run I do my shoes get muddy — and there are even creeks to cross!
Last year on this date, Downtown Los Angeles (USC) had recorded only 2.55 inches of rain since July 1. This year we've received 16.69 inches, and as I'm sure you've heard, there's more on the way.
It may seem like a long time since Los Angeles has been this wet, but actually it's only been a couple of years. Year before last we'd received 18.5 inches of rain by this date. We need about 1.81 inches of rain from this week's system to catch up.
Recognize this section of the Garapito Trail? See the large embankment along the right side of the trail? In 2005, during the second wettest Rain Year in LA on record, the hillside slumped around 12′. The trail is on top of the section that dropped.
During the 2004-2005 Rain Year Downtown Los Angeles recorded 37.25 inches of rain!