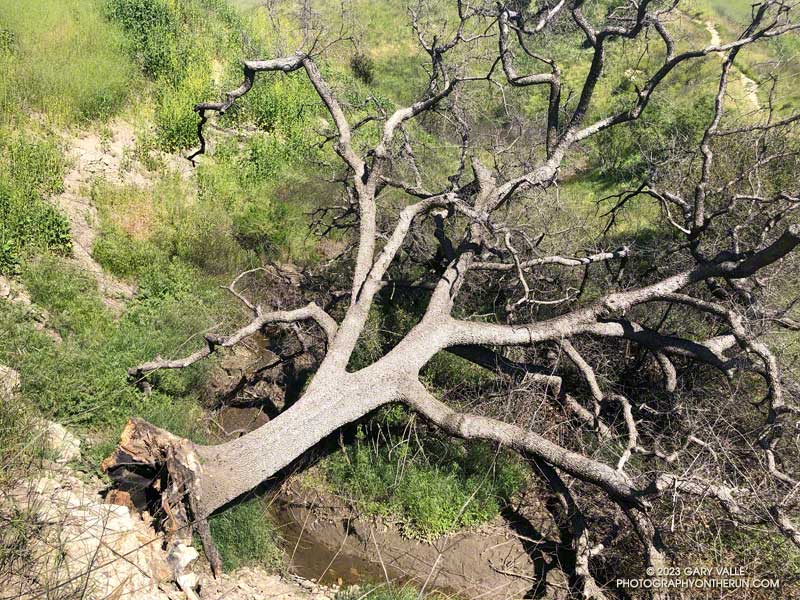 When I rounded the corner on the Lasky Mesa Trail, I could hardly believe my eyes. The Ahmanson Blue Oak was gone. Where there had been a sprawling oak, there was nothing.
Crossing an eroded section of trail and walking over to the edge of the old roadbed, I looked down the slope. Much like this valley oak along Rocky Peak Road, the entire Ahmanson blue oak  had fallen from its hillside perch near the bottom of the canyon.
Oaks in the oak-grasslands of Upper Las Virgenes Canyon Open Space Preserve have had a tough time with climate change. The five-year drought from July 2011 to October 2016, increasing temperature, and the 2018 Woolsey Fire have combined to kill a large number of trees.
This blue oak was one of very few found at the southern extent of its range.
Related posts: Ahmanson Blue Oak, Ahmanson Valley Oaks Battling Drought, After the Woolsey Fire: Ahmanson Ranch, Fallen Oak, Valley Oak Savanna