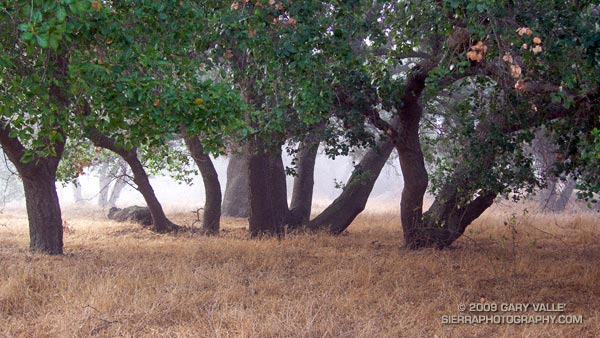 Note: The Mt. Disappointment Endurance Run is now the Angeles National Forest Trail Race.
Or should that be ramping UP for Mt. Disappointment? Anyway, started tapering for the Mt. Disappointment run next Saturday. Did the 13 mile Cheeseboro Canyon keyhole loop from the Victory Trailhead of Ahmanson Ranch yesterday, and then stretched the legs at Sage Ranch today. Both mornings were cool, with low clouds and fog — very pleasant!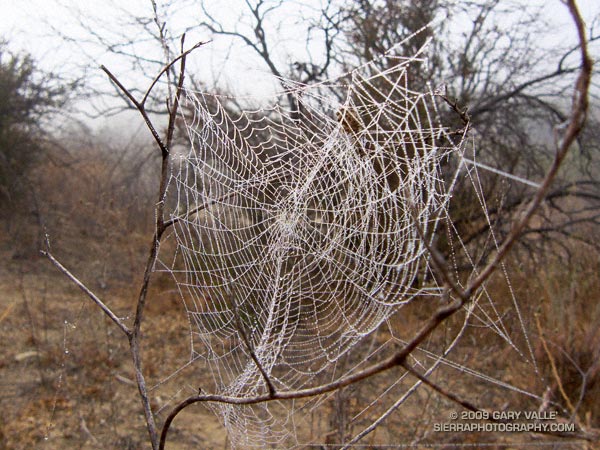 Here's hoping for "not too hot" weather for the race. At the moment, the GFS and ECMWF weather models show a weak upper level trough moving through California in the Friday-Saturday timeframe. Such a scenario should increase the chances of "seasonable" temps for the race — which would still be quite warm, but maybe not crazy hot.
Update Friday Morning 8/07/09. Broad upper level trough over California this morning is keeping things cool. Yesterday the high recorded at Mt. Wilson was 70, and the low overnight was 48! Southern part of the trough is forecast to hang back over Southern California through Saturday, which could result in temps a little BELOW normal for the Mt. Disappointment race. We'll see!
Related post: Mt. Disappointment 50K 2008 Notes